2014 INDEX
w3w3.com Interviews

Current Month down, for 2014... Alphabetical
JANUARY... Alphabetical Listing
ACG Denver, January 2014 Event Photos
Gregory Anton, Anton Collins Mitchell LLP
Greg Anton, Big GAAP Little GAAP
Sam Bailey, Nominate 2014 50 CO Companies to Watch
Alan Beaulieu, ITR Economics®, Fiscal Reality
Cloud-Elements & Piloto 151, Solution to Tech Talent Shortage
Gabriel Guillaume, LiveWell Colorado
John Hughes, Rotary Club Denver Southeast
Rotary District 5054, 7th Annual State of the state
The Ultimate Win, Internationally Renowned Goal Setting Plan


FEBRUARY 2014... Alphabetical Listing
Bob Carrothers, Vistage Chair - Colorado Companies to Watch Sponsor
David Cohen, CEO TechStars - Announces Disney Accellerator
CTP, Communications Executive of the Year Awards coming...
Ruthe Farmer, Aspirations in Computing -NCWIT
Ian Jacobson, COO/CFO, Eco-Products @ ACG Denver
KidsTek Annual Technology Leaders Dinner, Richard Liner, KidsTek
Jenny Lawton,President, MakerBot and NCWIT Hero
Jules Pieri, CEO/CoFounder, The Grommett and NCWIT Hero
Silcon Flatirons Center, Digital Broadband Migration & After - Photos
National Space Symposium, Coming... May 2014 Colorado Springs



MARCH 2014... Alphabetical Listing
ACG Denver, Mike Carey, Inventor, Entrepreneur, NFL Referee
David Allen, Exec Dir/VP, Tech Launch Arizona
Jim Berman, GCG Financial - sponsor COCTW
Creighton Bildstein, President, Urban Mining²
David Brown, President/CoFounder, TechStars
Mike Carey, Seirus Innovation - ACG March 2014
Ward Cerny, President, ACG Denver, Vice President, Bernstein
CTA C-Level @ A Mile High 2014
CTP 2014 Conf. Future of Technology
Stephanie Lindquist, President, Communications Technology Professionals
Erik Mitisek, CTA - C-Level @ A Mile High 2014
Erik Mitisek, Drives Colorado economic climate forward...
Nate Oatman, Capital Value Advisors 3-31-2014
PQcareers, Humanizing the Recruiting Process
SFC, 6th Annual Entrepreneurship Conference 3-14-2014
Yogi Simms, Telesphere 3-31-2014
Kira Swift, Top 25 Most Powerful Salespeople 3-31-2014
Michael Wall, VP Client Services, Apoorva 3-31-2014
Lyle Wallace, Baker Hotsetler, COCTW Sponsor
Tim Woods, President, CBIZ Denver @ FEI

w3w3 Community Calendar, List your events... Published Weekly


APRIL 2014 ... Alphabetical Listing
ACG Denver, Pre Conference Launch Events RMCGC
Garrett Bussiere, Marketing & Research Manager, CereScan
Ward Cerny, Vice President, Bernstein Global Wealth Management
Cody Farmer, Partner, MainStream Corp
Rob Gower, Director Marketing, Advoda
General Stanley McChrystal, Keynote Address [Part 1 of 4]
General Stanley McChrystal, Keynote Address [Part 2 of 4]
General Stanley McChrystal, Keynote Address [Part 3 of 4]
General Stanley McChrystal, Keynote Address [Part 4 of 4]
2014 Rocky Mtn Corporate Growth Conference, Fabulous Event
30th Space Symposium, Life Saving Technologies
Cliff Young & Graham Russell, UC Denver Business School



MAY 2014 ... Alphabetical Listing
JUN3 2014 ... Alphabetical Listing
JULY 2014 ... Alphabetical Listing
AUGUST 2014... Alphabetical Listing
SEPTEMBER 2014



NOVEMBER 2014...



DECEMBER 2014...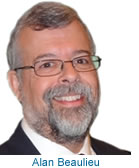 Fiscal Reality from One of the country's most informed economists

1486_ 1/13/14 - For a little shot of reality, we are talking with Alan Beaulieu during his annual economic forecast at the ACG Denver 2014 Opening Luncheon. (Note: We've interviewed Alan several times over the years - be sure to check out his view of the future then and now.) ITR Economics focuses on the U.S. and European economy with offices here and there. Today Alan is talking about fiscal reality, a refreshing look at life as it is. "We started with the Affordable Health Care Act. You may be hearing the administration saying because of Obama Care they have slowed down the rate of rise in healthcare - you'll be seeing headlines about that in numerous sources. Keep in mind that it is a very negligible change and the numbers they're citing are before the healthcare act really came into being, 2014 is the real year of the healthcare act. So the slowdown really has to do with the softness we had in the economy in 2013 than it does with anything else, just a normal part of the economy. We think the healthcare act could be a headwind for consumers if the administration is right and millions of healthy young individuals go to the exchange." One of the country's most informed economists, Alan Beaulieu, is a principal of ITR Economics™ where he serves as President. He leads the company's European office and serves as chief economist for numerous U.S. and European trade associations. He is co-author of Make Your Move, a book on profiting in business cycle changes, and is a contributing editor for Industry Week magazine...Listen for more...
RELATED LINKS: ITR Economics || ACG Denver || Presentation Slides || RM Corporate Growth Conference || Event Photos || M&A Channel || KEYWORDS: Alan Beaulieu, ITR Economics, Institute for Trend Research, Financial Trends, ACG Denver, Association for Corporate Growth, Trends, Economic Recovery, M&A, Entrepreneurs, Europe, China, Canada, Latin America > bytes=6262181
LISTEN TO: Alan Beaulieu, Principal, ITR Economics

Powered by Podbean.com
Federal grants are just getting more and more competitive

1471_ 12/2/13 - We are speaking with Kate Tallman the Interim Associate Vice President of Technology Transfer Office, University of Colorado. There's been a lot happening and we're checking in with Kate for an update. Kate took on this role July 1st when Tom Smerdon moved to Texas. Tom had focused on how the TTO could serve the Universities desire to increase industry research funding and how we all work together on that. Now Kate's taken up that cause and there have been initiatives at the president's level as well as the Boulder Campus level to increase interactions with industry and so, Kate said, "Our office needs to adapt our practices to support that. It used to be when you thought of commercialization and industry at the University of Colorado, you thought of the Technology Transfer Office. But now, innovation, commercialization and industry relationships are the highest priorities at the highest levels. So things are really changing quickly and... listen for more...
RELATED LINKS: CU Technology Transfer Office || CU TTO Channel || TTO Blog || CU TTO || Podcast Directory || KEYWORDS: Kate Tallman, Technology Transfer Office, University of Colorado, TTO, Industry Research Funding, Innovation, Commercialization, Industry Relationships, > bytes=9750468
LISTEN TO: Kate Tallman, Interim Associate Vice President, Technology Transfer Office, University of Colorado

Powered by Podbean.com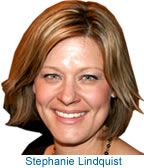 Software Defined Anything, Network, Storage, and Security

1511_ 3/10/14 - Larry was getting the details of a big event from the president of the Communications Technology Professionals (CTP), Stephanie Lindquist. She is also an entrepreneur. She said, "Colorado's top subject matter experts will discuss: Software Defined Anything – Network, Storage, and Security. What you need to know right now. Software defined is the next stage in the evolution of data centers and the cloud. It will dramatically alter the entire IT landscape. you will learn how to use software defined anything to empower IT and your company." The Panelists include Nagesh Anupindi – Founder & CEO, Apoorva; Mike Clark – CTO, Photobucket; Dave Frymier – VP and CISO, Unisys; Scott Hicar – SVP, Integration, DigitalGlobe; Pete Khanna – CEO, TrackVia; Mark Hughes – Moderator. Communication Technology Professionals (CTP) is a non-profit, communications technology organization that focuses on promoting growth, innovation and leadership of communications companies and individuals in Colorado. The organization accomplishes its mission through knowledge sharing, networking and collaboration amongst members of the communications ecosystem.
RELATED LINKS: The Future of Technology Event || Communication Technology Pros || CTP Channel || Podcast Directory || KEYWORDS: Stephanie Lindquist, Communications Technology Professionals, CTP, Future of Technology, Network, Storage, Security, Bandwidth, Fiber, Telecom, Networking Event, Nagesh Anupindi, Apoorva; Mike Clark, Photobucket; Dave Frymier, Unisys; Scott Hicar,DigitalGlobe; Pete Khanna, TrackVia; Mark Hughes, bytes=4887513
LISTEN TO: Stephanie Lindquist, President, Communications Technology Professionals

Powered by Podbean.com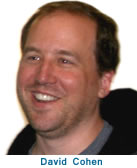 "Do or do not, there is no try"

1504_ 2/17/14 - Applications opened Feb. 12 - Deadline April 16, Program begins June 30 - Demo Day Late September and the anticipation is building!! Do you dream big? The Disney Accelerator will bring together an amazing community of entrepreneurs, creatives, mentors, investors, and technologists, all with a common trait: the ability to dream big, and a vision for making an impact on the world of entertainment and technology.
On November 14th, seven years ago, Techstars became official. The founders, David Cohen, Brad Feld, David Brown, and Jared Polis set out to help entrepreneurs with their mentorship-driven accelerator in Boulder, Colorado. It's mind boggling to see its growth and impact across the world since the beginning. "At TechStars, we are 100% focused on changing the way startups are built by arming them with a massive interconnected network of amazing founders, mentors, and advisors. Building this network with high quality is our true north, and is why we exist. Today we are adding a very powerful new node to the TechStars network. We are thrilled to announce Disney Accelerator, powered by Techstars, and based in Los Angeles. Disney Accelerator combines the magic of The Walt Disney Company with the mentorship-driven accelerator model of Techstars to offer a unique advantage for technology startups in the media and entertainment space." Listen for more as David Cohen and Larry discuss the TechStar magic.
RELATED LINKS: TechStars || TechStars Blog || Disney Accelerator || TechStars 7th Anniversary Video || w3w3 Blog || KEYWORDS: TechStars, David Cohen, Disney Accelerator, Brad Feld, David Brown, Jared Polis, Nicole Glaros, Boulder CO, Entertainment, Walt Disney Company, Technology Startups, bytes=6403033
LISTEN TO: David Cohen, Chairman, TechStars

Powered by Podbean.com
Overcoming the shortage of top coder talent

1487_ 1/13/14 - Here at Galvanize, we're talking with Gary Gaessler of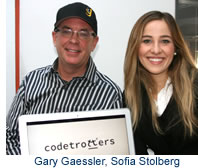 Cloud Elements a cloud integration service, about a program addressing the shortage of talent in the technology community. Gary tells us, "We've extended an internship exchange program with our friends in Puerto Rico, who Gary met last summer at the Founder Institute, along with Sofia Stolberg, the founder of Piloto 151 a Galvanize-like incubator in Puerto Rico.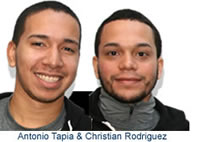 We actually have two top developers from the University of Puerto Rico joining Cloud Elements for fourteen days, Antonio Tapia and Christian Rodriguez." There is a need for this program, the idea of Cloud Elements CEO, Mark Geene, when Gary was in Puerto Rico this past summer. Sofia ran with the idea - she has actually launched a venture called 'Codetrotters'. Codetrotters is seeking to help startups like Cloud Elements hire top coder talent from under-tapped global talent pools, including Puerto Rico. "On a side note as well, we seek to develop underdeveloped entrepreneurship ecosystems and help strengthen them. So the exchange part of the program is that Cloud Elements has top interns / top coders coming into their company for a period of two weeks during the winter break and then again in the summer. In exchange for those interns, they give back to the ecosystem in Puerto Rico. In the end if Cloud Elements decides to hire the interns Piloto 151 does collect a recruitment fee, but it is 50% lower than the market standard. Part of that 50% discount is that they come back and give to our entrepreneurship ecosystem", Sofia said. . With the shortage of 'top coding talent'... listen to Gary, Sofia, Antonio and Christian for more insights...
RELATED LINKS: Cloud Elements || Piloto 151 || Galvanize || Founder Institute || KEYWORDS: Gary Gaessler, Cloud Elements, Cloud Integration Service, Coder Talent, Sofia Stolberg, Piloto 151, Codetrotters, Miguel Rios, Antonio Tapia, Christian Rodriguez, Puerto Rico, Founder Institute, Galvanize, bytes=10372809
LISTEN TO: The Codetrotters, Gary Gaessler & Sofia Stolberg

Powered by Podbean.com
Achieving Your Personal and Professional Goals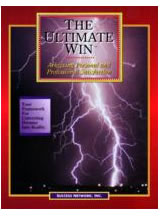 1486_ 1/13/14 - Don't Let Another Year Go By - The Ultimate Win is Yours! Larry Nelson has taught this material in seminars in over a dozen countries, from China to Canada, from Norway to Australia, from Germany to Japan as well as throughout the US. He shares the results of his international research about the Characteristics of an Achiever and then goes on to help you lay out your "personalized blueprint" for personal and professional success. Larry is an internationally published author, has been a consultant to many Fortune 1000 companies and is best known for his train-the-trainer programs and w3w3.com Talk Radio. Larry and Pat developed these materials 20 years ago and put them up on the web in July 2007. The 'Ultimate Win' link below takes you to a page that allows you to download and print the entire Resource Guide and listen to all the Audio Sections for FREE. This is our thanks to you…have a great year!
RELATED LINKS: Ultimate Win || 3-Filters || Your Goal || Training Trends || Mastering Change || KEYWORDS: Ultimate Win, High-Tech, Goals, Training Trends, Business, Interviews, Photo Chronicles, Pat Nelson, Larry Nelson > Learn More
LEARN MORE: Larry Nelson, Exec. Director, Institute for Change Research
Submit your winning nominations now...

1335_ 1/14/13 - COLORADO COMPANIES TO WATCH ACCEPTING NOMINATIONS Colorado Companies to Watch recognizes second- stage companies that are developing valuable products and services and creating quality jobs. They are currently accepting nominations for the 2013 Colorado Companies to Watch award. Companies may apply without being nominated. The nomination deadline is January 28, 2013. To learn more, please click here.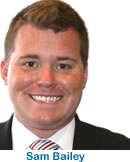 This program is a perfect example of public/private partnership We're talking to Sam Bailey the Relationship Manager for the Governor's Office of Economic Development and International Trade. That means he primarily works in business retention and expansion, helping existing businesses grow and expand their businesses. Sam is also the new program director for Colorado Companies to Watch, which is now four years into the program with 200 companies highlighted and close to, if not over a thousand finalists. Sam said, "We have really seen a lot of companies and communities come out and support these businesses - highlight them, recognize them - so the program has grown to quite a prestigious honor. This year alone we had a wonderful geographical diversity across the state of Colorado. We had companies from rural and urban communities - communities that we haven't seen on stage before. So this has been a banner year for COCTW. We're looking to continue that through outreach to our community partners across the state. It's important to note this is not a program just for the Front Range. It's for the entire state; we have companies from Durango, Carbondale, Craig, and Holly." Listen for more...
RELATED LINKS: Colorado Companies to Watch || Colorado Companies to Watch Channel || Nomination Link || w3w3.com Blog || Gala Event Photos || KEYWORDS: Sam Bailey, Office of Economic Development and International Trade, OEDIT, Colorado Companies to Watch, COCTW, Nominations, Colorado, Second Stage Companies, Lowe Foundation, > bytes=6226236
LISTEN TO: Sam Bailey, Program Director, COCTW

Powered by Podbean.com